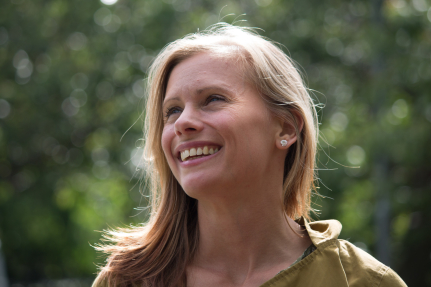 Welcome!

I am a mother, yoga teacher and daoist who is loving life and always searching new ways to seize it and experience every part of it.

One thing that is very close to my heart is self-worth, which is very important for our well-being and happiness. When developing self-worth my life changed radically and I wish everyone would be able to experience the same.

According to Ayurveda health is to experience fysical, mental and spiritual happiness and fulfillment. There are many ways to find this state of being and it is of course an ungoing process.

My journey started in 2009 when I tried yoga for the first time and found that it helped to release tension in my back. The more I was practising yoga the deeper and more valuable it became to me. Today yoga helps me to maintan self-love and above all to be connected to all my senses in my day-to-day life.

During a long trip to India I learned about Ayurveda in School of Ayurveda & Panchakarma and practised yoga in the Sivananda Ashram. Back in Sweden I learned about nutrition, coaching and yoga teaching. However I feel that there is a long way to go and I will never be fully learned.


EDUCATION

• Certifierad samtalsterapeut med e-hälsa, E-universitet
• Yinyoga grundkurs (modul 1), Magdalena Mecweld & Mats Nielsen
• Yoga Teacher, Föreningen Yoga för alla
• Qi-andningsinstruktör, Livscoachakademin
• Gruppcoach, Livscoachakademin
• Lic. Kostrådgivare, Bergklint Education
• Ayurvedic Massage & Herbology, School of Ayurveda & Panchakarma (India)
• Yoga & Meditation, School of Ayurveda & Panchakarma (India)