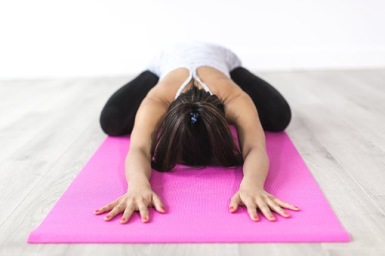 I offer yoga classes for your business in English and Swedish in Stockholm. The yoga form is gentle with flowing movements to release tension in spine, shoulders and hips. The breathing is part of the exercises and helps with reducing stress and to gain energy for the rest of the day. I also offer mindfulness and yoga nidra.

Benefits from regular yoga practice:
Releases backpain
Reduces stress and anxiety
Lowers blood pressure
Improves sleep
Increases flexibility in the body

Practical information:
I am able to bring up to 10 yoga mats if required. For a bigger group the place or room where the yoga is held should be provided with yoga mats or the participants should be able to bring their own mats. For a mindfulness session the participants can sit on chairs, which is a good option if there is a lack of space for yoga practice.

Who is it for?
The yoga is for anyone and can be adjusted to be suitable for every unique body and daily fitness.

Start by filling in the form and I will contact you within 24 hours and we will find an agreement.